We are also a
Skatecamp in Portugal!
We are not only on the surfboard on the road….
An own wooden mini-ramp in the resort and a flowing concrete skatebowl in the beach lodge makes every skater's heart beat faster! Directly in Lourinhã there is still a big concrete skatepark, so that besides surfing you can also skate easily every day!
Through the kind support of TITUS, cool longboards and skateboards are available for free use in all accommodation…
And in the surrounding area there are still a lot of awesome skatespots & skateparks! We are happy to help!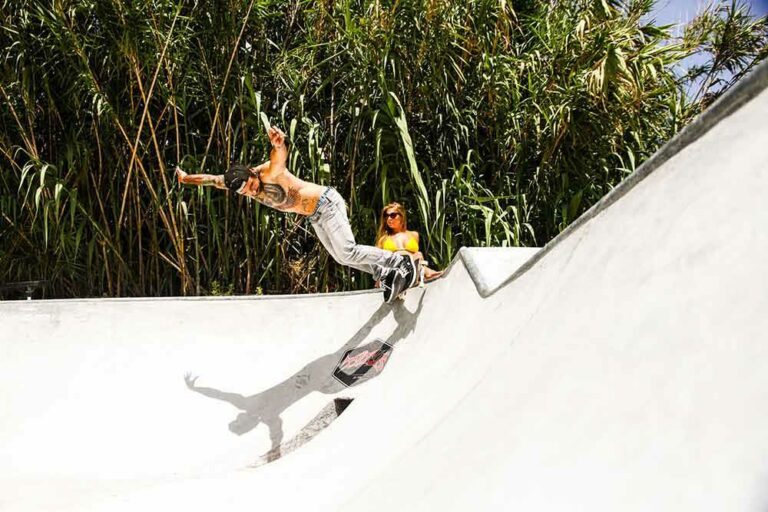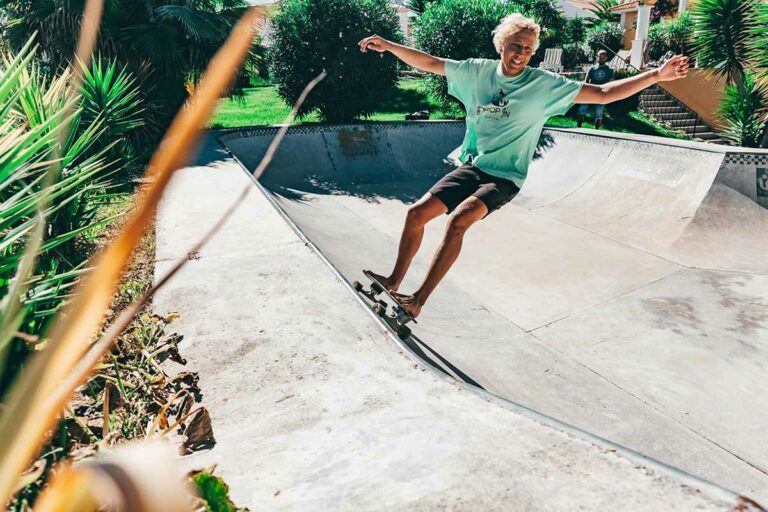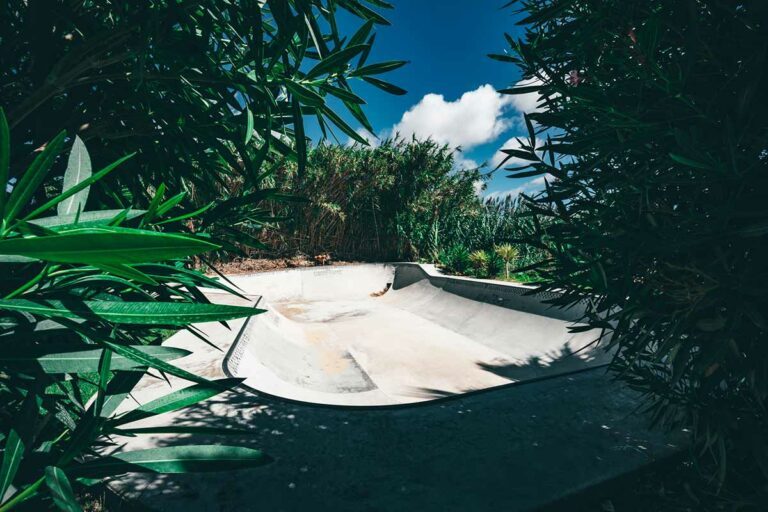 Here is a small overview of our
Skate spots in and around Lourinhã
---
Private Miniramp
at the resort
Super sweete wooden mini ramp in the garden from the resort
Whether first drop in or blunt to fakie, this mini with mellow transition pleases every skater!
---
Private skatebowl
at the Beachlodge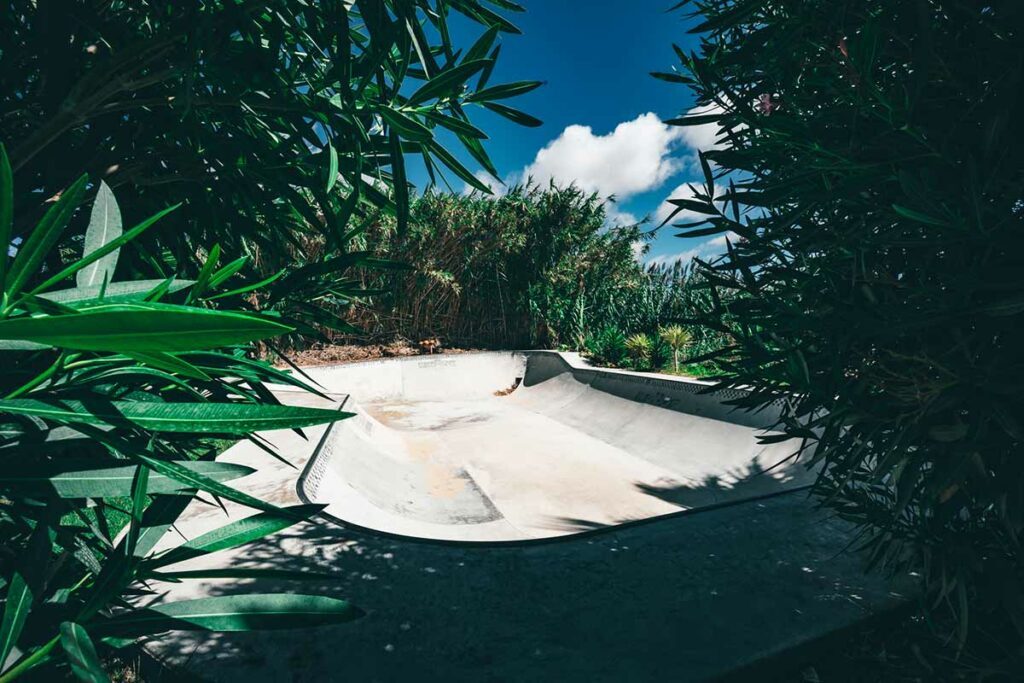 Your own Concrete Skatebowl in the garden
Here you learn to cruise & flow. The Skatebowl has a rather crisp transition for your speed!
---
Local skatepark
in Lourinhã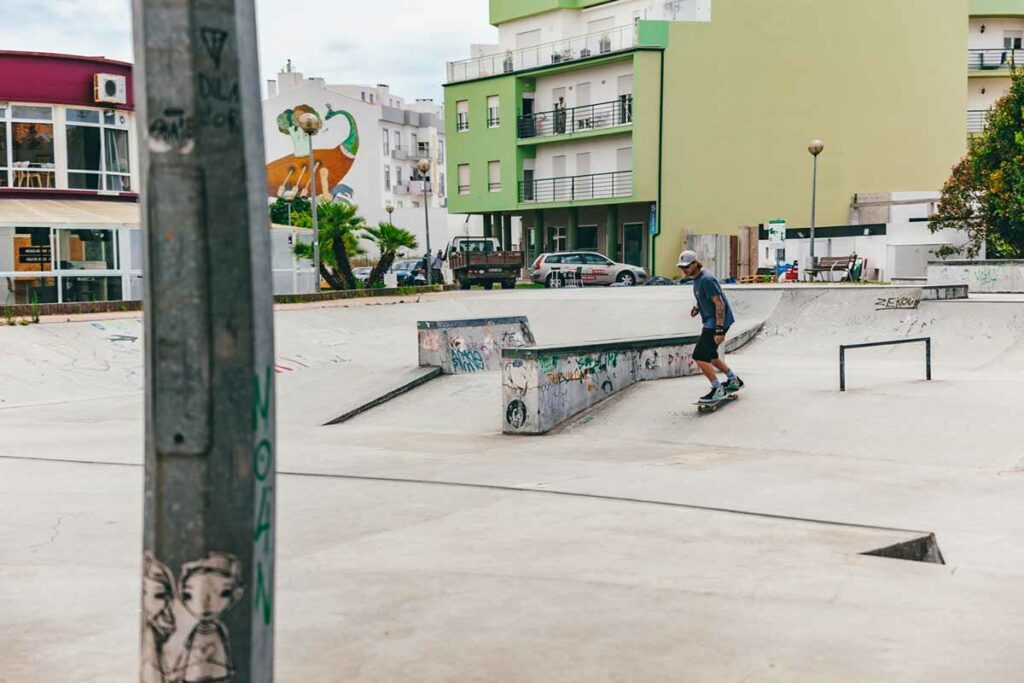 Nicer Contrete skatepark directly in Lourinhã City
A visit to our Local Skatepark in Lourinhã is always worthwhile. Curbs, Rails, Stairs…
---
Street & Secretspots
in the surrounding area
We know the secret spots in the area
You're up for some crazy skate spots and shooting locations? We tell you where to go!
---
Parque das Gerações
in Lisbon
The ultimate Concrete Skatepark in Estoril/Cascais
Parque de Gerações is the best and largest skate park in the country and a must visit for every skater!
---
Boardriders Club
in Ericeira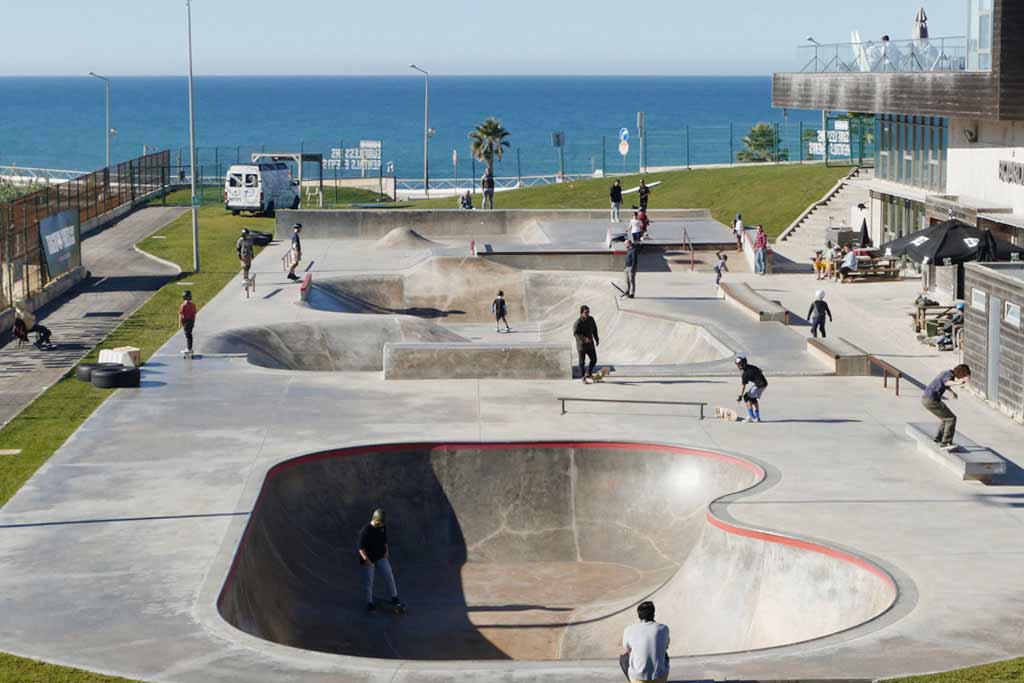 The skate park of Ericeira right next to the surf stores
In the Boardriders Skatepark is probably the best concrete bowl in Portugal, with mega deep end but super flowy to ride!
---
Check here our accommodations