The Beach Lodge
OUR GEM
All year round
open
Accommodation in
2 and 4 bed rooms
Breakfast &
Welcome BBQ
Pool, Skatebowl &
Beach volleyball
Get Delicious!
Welcome to the Beachlodge
Our beautiful beach lodge lacks nothing!
It is equipped with a total of 8 rooms, 5 bathrooms, an open kitchen & a large common room with fireplace. The spacious house combines coziness and comfort, making it the ideal place to spend a relaxing surf vacation.
The large terrace is the center of camp life and offers enough space to chill out and hang out together.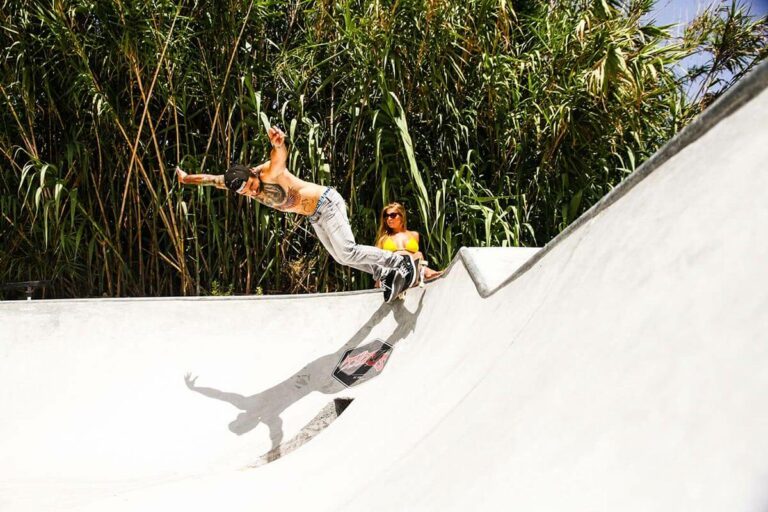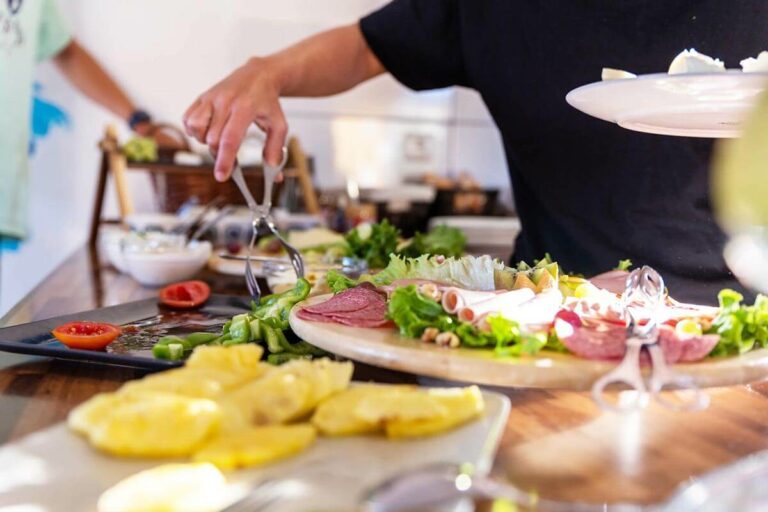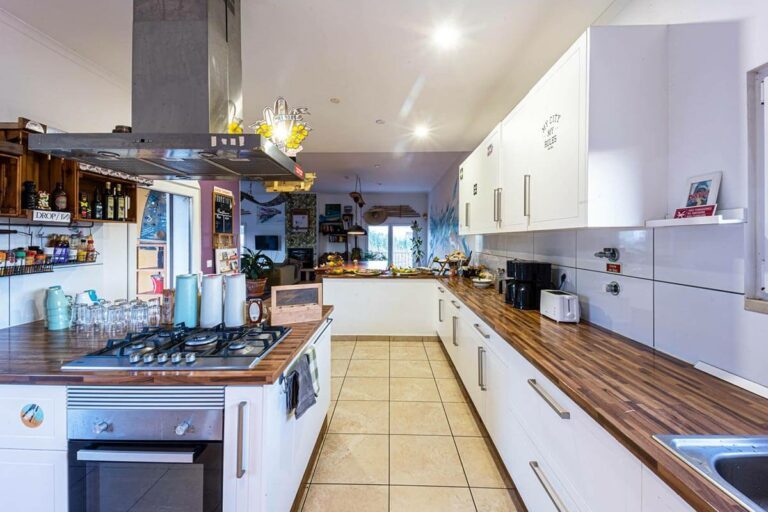 Where do I sleep?
The rooms
Accommodation is provided in comfortably furnished:
2-bed room
Double bed room
4-bet
In the beach lodge there is space for a maximum of 20 people.
You will live in a big surfer flat-share, together with your surf coaches and teamers, who will take care of your well-being.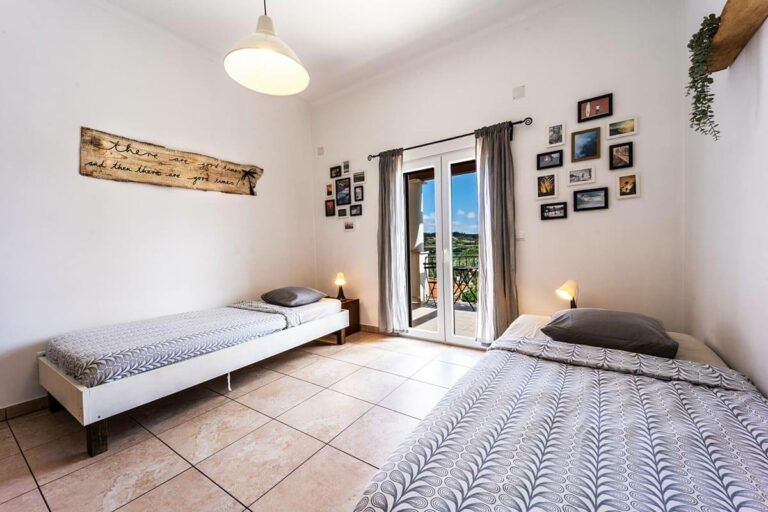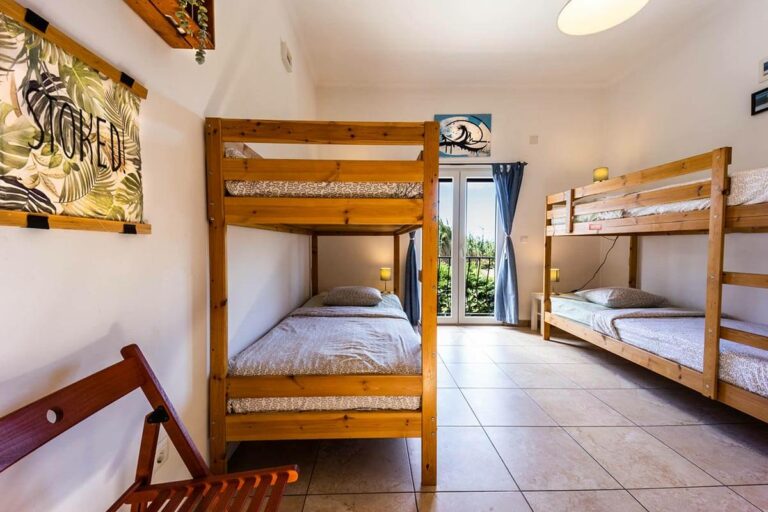 What's for dinner?
The catering
For surfing you need power!
So that you can start your surf course freshly strengthened in the morning, a rich and varied breakfast buffet awaits you every day.
On the day of your arrival you will be welcomed by a delicious welcome barbecue, which of course also includes vegetarians.
On the other evenings, the group cooks and eats together in the evening. For this purpose, you will have a large, open communal kitchen at your disposal, which you can use at any time and where you can also store your own food.
If you don't feel like cooking, there are good and inexpensive restaurants in the area that you can easily reach on foot.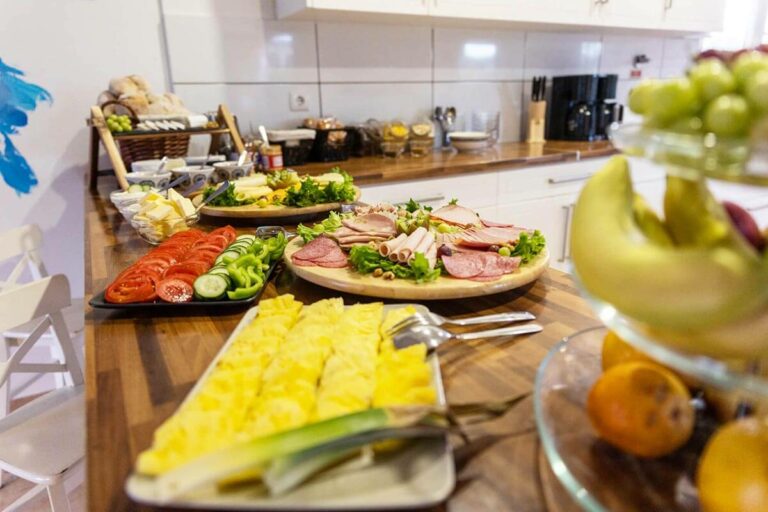 Let's go outside!!
The garden
The spacious garden around the Beachlodge leaves nothing to be desired. Equipped with a large pool, skatebowl, beach volleyball court, hammocks, deck chairs, foosball table, darts and ping pong table, it offers the best opportunities to relax away from the waves.
Skatebowl
Large pool
Beach volleyball court
Table tennis table
Foosball table
Dart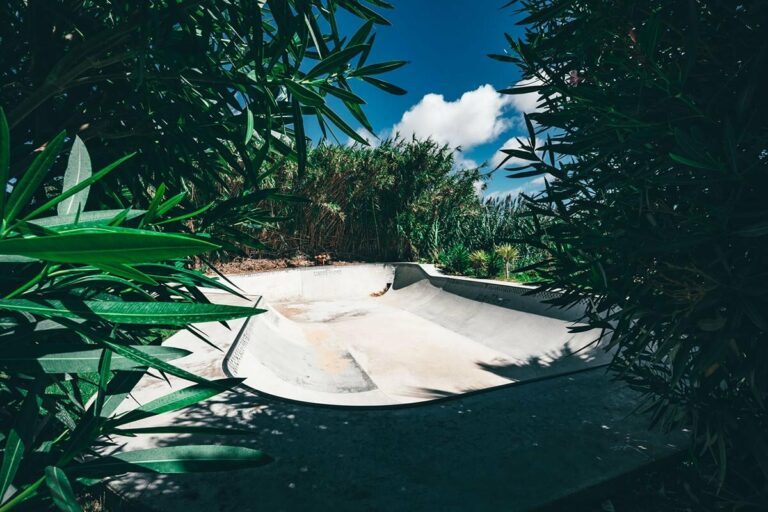 Where is the Beachlodge located?
The situation
Almost directly on the beach!
The Beachlodge is located only a few minutes walk from our homebeach "Praia do Areal", where you will find our surfstation and a chill beachbar.
The beach promenade of "Praia da Areia Branca" with restaurants and bars is also within walking distance.
A bike path will take you directly from the beach lodge to Lourinhã.
The arrival
The arrival & departure day is Saturday.
The best and most uncomplicated way to get there is by plane. Lisbon is the nearest airport. Just check one of the popular portals like Skyscanner to find the cheapest flights.
From Lisbon you can easily get to our camp by public bus, rental car or our transfer (approx. 1h drive). You can find more detailed information on travel in our FAQs.